---
Cookies must be enabled in your browser
Log in using your account on:
University of Redlands
Is this your first time here?
Welcome to Moodle:  
Our faculty/student Moodle support site can be found at: bit.ly/moodle_support
The preferred web browser of choice is Chrome. 

If you don't have access:
If you have reached this page from the myRedlands portal (or if you have reached this page directly at http://learn.redlands.edu) and can't log in may be an indication that we do not have a course yet set up for you (as a faculty member) or that you are not yet enrolled in a course (as a student). 

Please email moodlesupport@redlands.edu to inquire about access to a specific course. Include in your email: your full name, phone number, course name, number, and faculty member's name. We will look into the situation and return your email/call asap.
Regular support hours: Monday-Friday, 8:00 am - 5:00 pm.
Moodle 3.2 Guides
New Administration Block & Making Courses Visible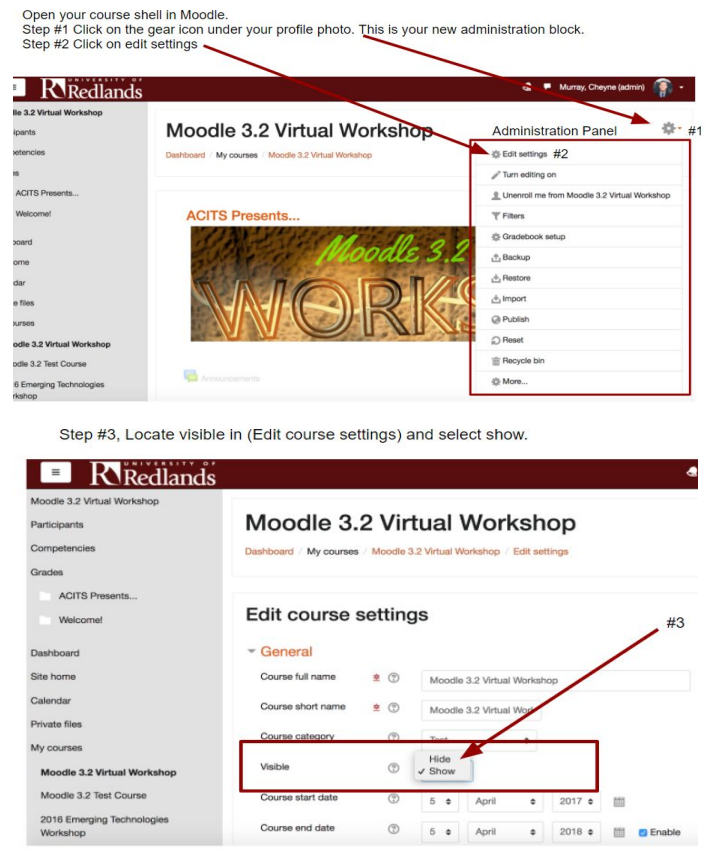 Faculty Quick Guide - HERE!